New items at Fishy Strawberry!
The Velvet Touch MiniDresses. Extremely sensual, elegant and with an exotic feel, they have a sculpted high collar and eye-catching Kimono sleeves. In five rich colours: black, purple, brown, forest and red.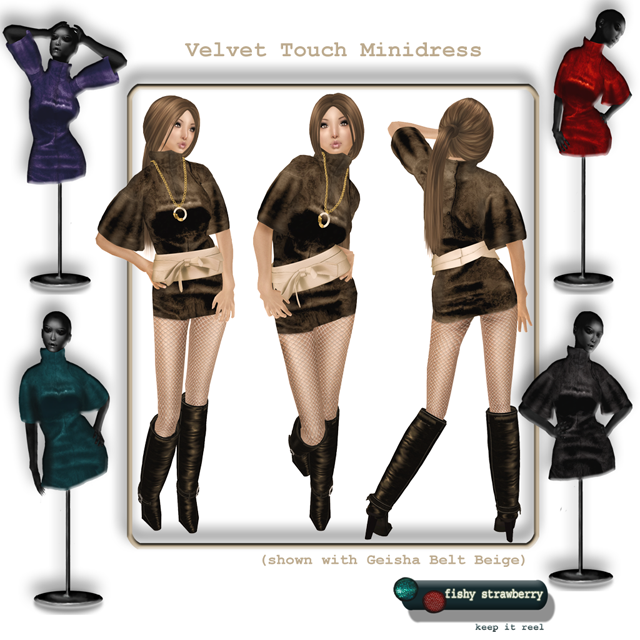 The Geisha Leather Belts. A contemporary version of the Japanese Obi sashes, in eight colors. Perfect complement for the clean lines of the Velvet Touch Minidresses, they can turn any plain, simple outfit into something unique and stylish.
TP to Fishy Strawberry
<3,
Fae&JB